by SOPHIA LESSEOS
FRESNO, Calif. (KMPH) — A new bipartisan bill introduced in California is bringing attention to the lack of updated technology in aerial firefighting.
Currently, aerial firefighting systems for C-130 planes mainly rely on tanks and compressed air release.
One company in Fresno specializes in large cardboard packages that contain water or fire retardant allowing planes to drop the boxes from the sky into a fire releasing 264 gallons or 1000 liters of liquid.
"We produce this system here in California and it's 100% recyclable and about 90% bio-degradable," said Rick Goddard, the managing director of Caylym Technologies International.
Even though "The Guardian" package technology is created in California, it has never been used in the United States.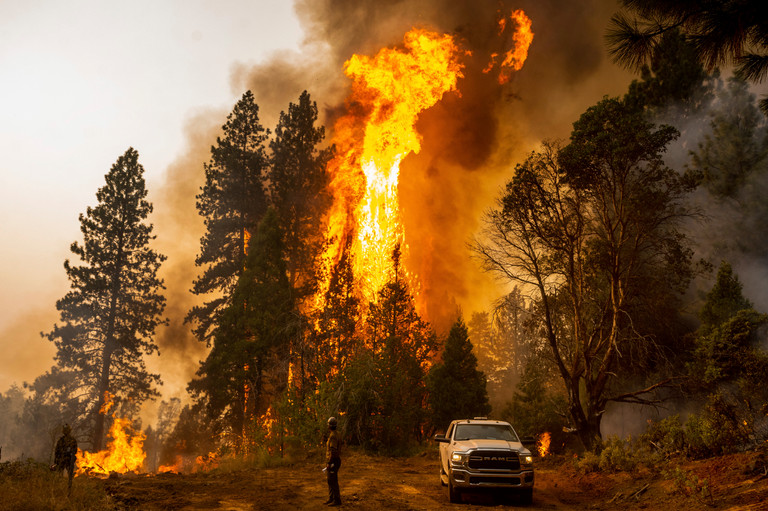 California has a long and intense history with wildfire, with several in the past decade setting records for the largest, most deadly and most destructive fires in the U.S., according to the Western Fire Chiefs Association.
Rep. Jim Costa said he introduced the Emergency Wildfire Fighting Technology Act of 2023 to increase investment in alternative firefighting systems.
"In recent years, we've watched growingly intense wildfires destroy entire communities, taking lives and leaving homes and businesses in ashes," said Costa. "We need to adapt the way we combat these threats and invest in tools like aerial firefighting technology to suppress wildfires. I'm hopeful this legislation can help better protect our communities."
Goddard said The Guardian has been used over the last 10 years in several different countries including Greece, Israel, and Italy. Seven Guardians can lay out a line 550 by 65 meters.
"The solution is attacking the fire early," said Goddard. "So the worst wildfire that we ever had, if we got there quick enough with a five-gallon bucket of water we could probably have stopped it or slowed it down and that's really where a CAFFS capability and with a system like the guardian comes into play."
Arguments have been made about not using this technology in the U.S. because there might be a risk of a box landing on a firefighter, but Goddard said in the last 10 years, that has never happened.
"Safe for fish, safe for wildlife, safe for vegetation, and very effective," he said.
Goddard said this might help prevent wildfires in California from getting out of control.
LINK: https://abcnews4.com/news/nation-world/bipartisan-legislation-is-calling-out-california-for-lacking-in-wildfire-fighting-tech-emergency-wildfire-fighting-technology-act-of-2023-destructive-weather-aerial-firefighting