Aircraft manufacturers such as Airbus and Boeing offer variants of their jetliners for diverse applications. While passenger and cargo versions are commonly used by commercial airlines, the lesser-known strategic transporter versions may be used for military and other purposes.
Some of the common strategic transport air tankers from the two manufacturing giants are the Airbus A330 MRTT (based on the A330 airframe) and the Boeing KC-46 (based on the 767 airframe). While the Original Equipment Manufacturers (OEMs) offer air tanker variants, it is also common for third-party aviation companies to convert select commercial jetliners to air tankers.
Large companies, such as ST Engineering in Singapore and Coulson Aviation in Vancouver, Canada, are known to convert older Boeing 757s and 737s into strategic transporters for a variety of applications. The Multi-Mission Tanker Transport (MMTT) aircraft can be used for aerial refueling fighter jets, aerial firefighting, or transporting troops and specialized cargo.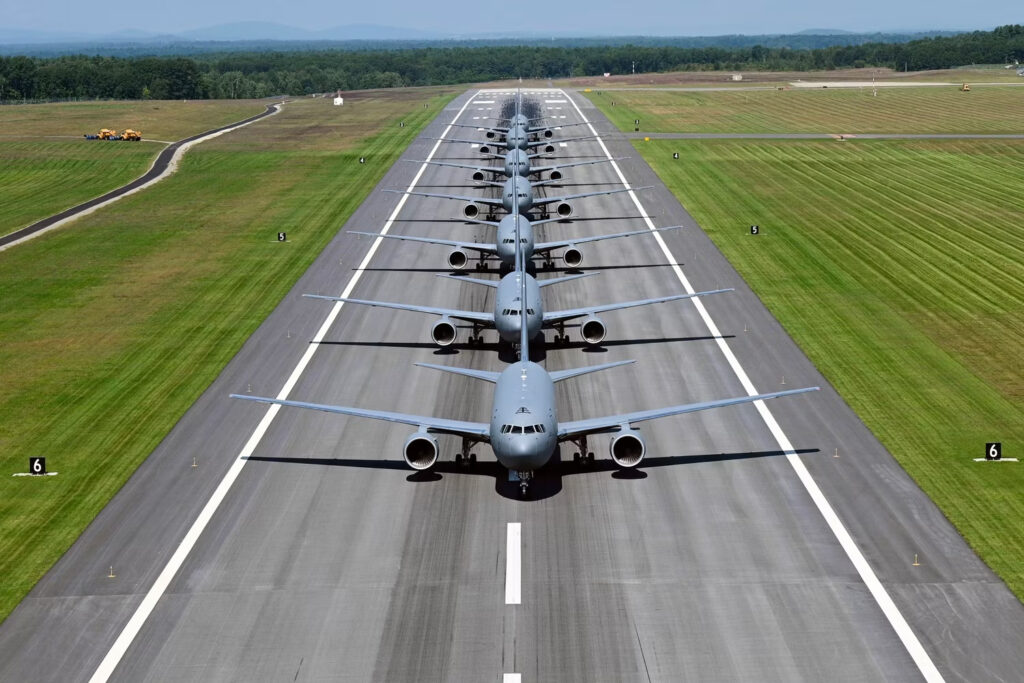 Aviation companies that convert passenger jets into air tankers lay the complete scope of the project and identify specific areas of the aircraft where the engineering work is required for conversion. In February 2022, ST Engineering launched a new Passenger-to-Tanker (P2T) program to provide retired Boeing 757s with a new life. The company is turning retired Boeing 757s into firefighting planes for Galactic Holdings. According to the President of Commercial Aerospace at ST Engineering, Jeffery Lam,
"We are excited to be working with Galactic Holdings in this new endeavour of repurposing passenger aircraft into flying fire trucks. In addition to breathing new life into otherwise retired aircraft, we are glad that we can tap our expertise in aircraft conversion to develop innovative solutions to be used in the crucial fight against forest and wildfires that are increasing in numbers in various hotspots across the world."
In order to convert regular airliners into air tankers, various modifications are required on the structural side and the systems side. Simple Flying has compiled a list of steps essential in ensuring the converted aircraft fulfills its purpose. The steps are not necessarily followed in the order they are presented.
Putting together the "wish list"
Customers who require air tankers usually have an extensive wish list of what the aircraft must achieve after it is converted. Based on the customer's requirements, the conversion company will put together a list of capabilities needed for the aircraft.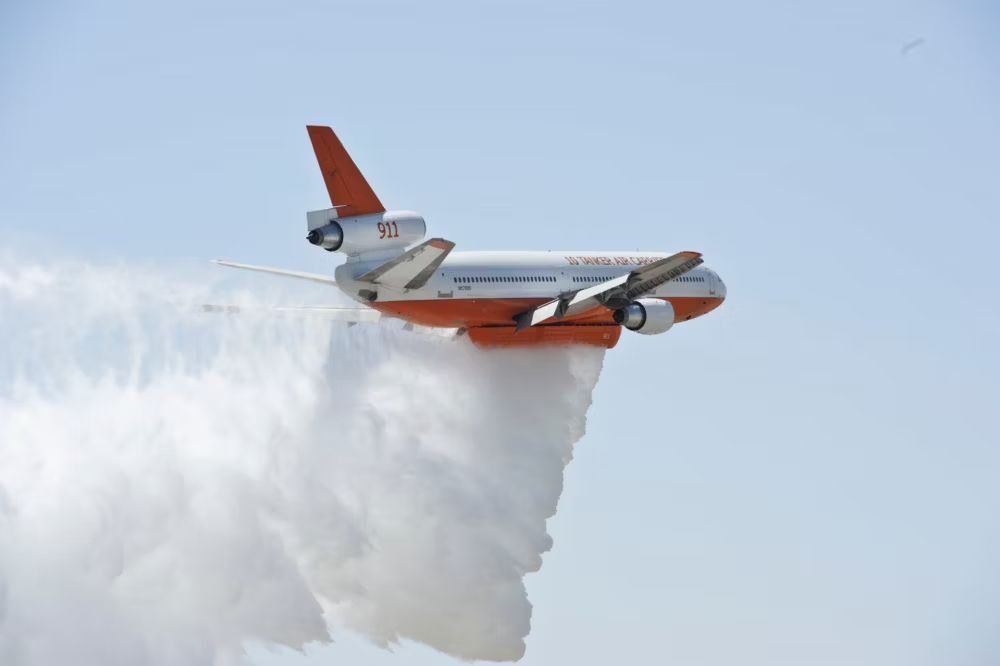 Some customers may need the aircraft for extensive air-to-air refueling missions, while others may use the aircraft for firefighting or pesticide sprays in large fields. The need for extra fuel tanks, specialized avionic systems, and repositioned cargo doors are typical examples of items on an operator's wish list. The company also puts together a plan to strip the aircraft down to the structural members.
2. Equipment and system upgrading
The company installs major equipment and systems necessary for the aircraft. These may include additional fuel tanks, fly-by-wire systems, air refueling booms, and avionic displays. Boeing's KC-10s and KC-767 tankers have fly-by-wire refueling booms installed in the rear of the aircraft. These new systems come with additional refueling and relief valves for pressure release. The company may also design an Aerial Refueling Operator Station (AROS) that allows seating for up to two people to monitor the refueling process.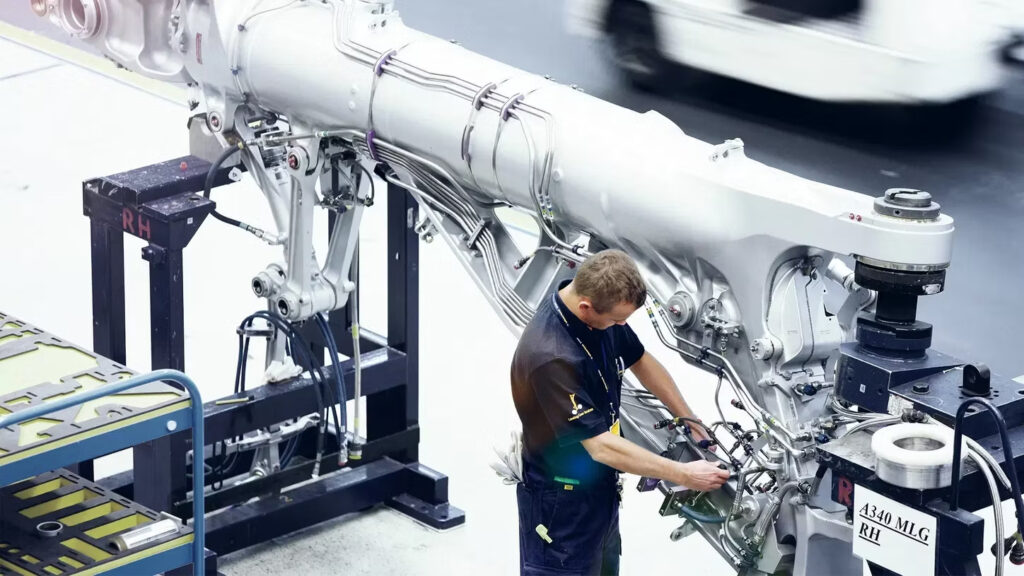 A belly door must be installed for aerial firefighting applications to dispense the fire retardant during flight. The aircraft avionics also receive a significant upgrade with new systems and displays included. Cargo doors also receive enhancements to fit housings for new equipment and assemblies. Fuel and hydraulic systems must also be upgraded to incorporate newer valves, channels, tanks, and doors.
3 Structural reinforcement
The aircraft's structure is reinforced with high-strength materials where needed. While the overall Empty Weight of an aircraft remains within the designed range, certain areas of its structure will be bolstered. The inclusion of more exit points (such as for the refueling boom or cargo doors) means reinforcing the structural integrity of the airframe.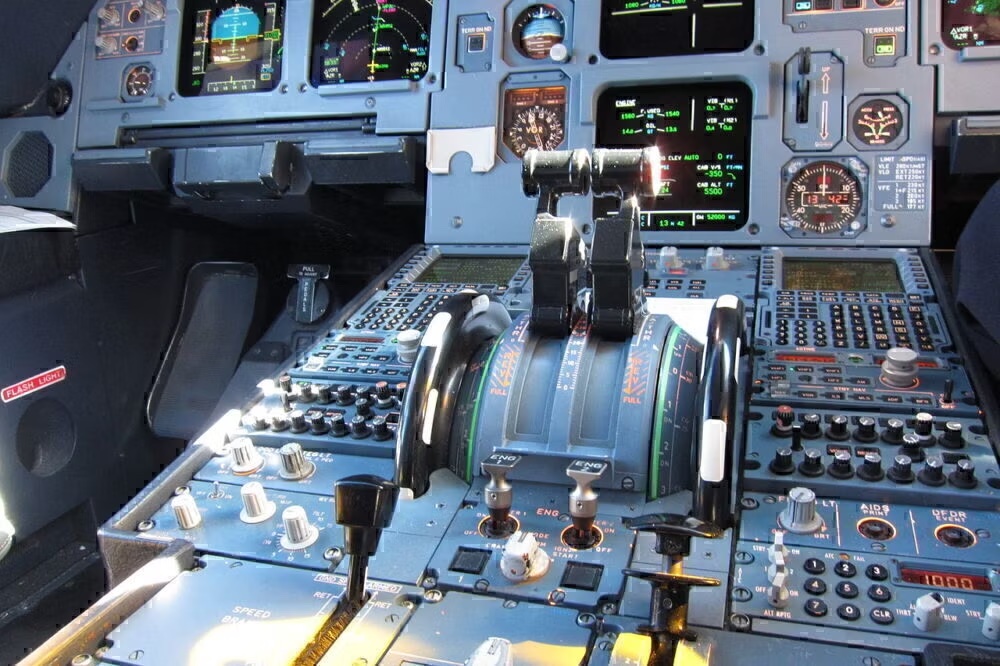 The airframe is generally stripped down to the members before structural reinforcements are applied. New and reinforced structural members are also installed in between wing spars to provide better stability in flight. Apart from the airframe, major aircraft components, such as landing gears and engines, may also be upgraded.
Engine systems must be upgraded to match the new refueling channels for the air tankers. Due to the shift in aircraft weight and the center of gravity, control surfaces such as wings and stabilizers may also be reinforced for performance. Similarly, lights at the aircraft extremities, such as wing and tail lights, can be modified according to the refurbished design.
4 Cabin and cargo configuration
The aircraft cabin and the cargo compartment receive major upgrades when the aircraft is converted to a strategic transporter. Depending on the configuration the customer requires, cabin sections are fitted with newer seats for troops or a curated empty floor space for specialized cargo.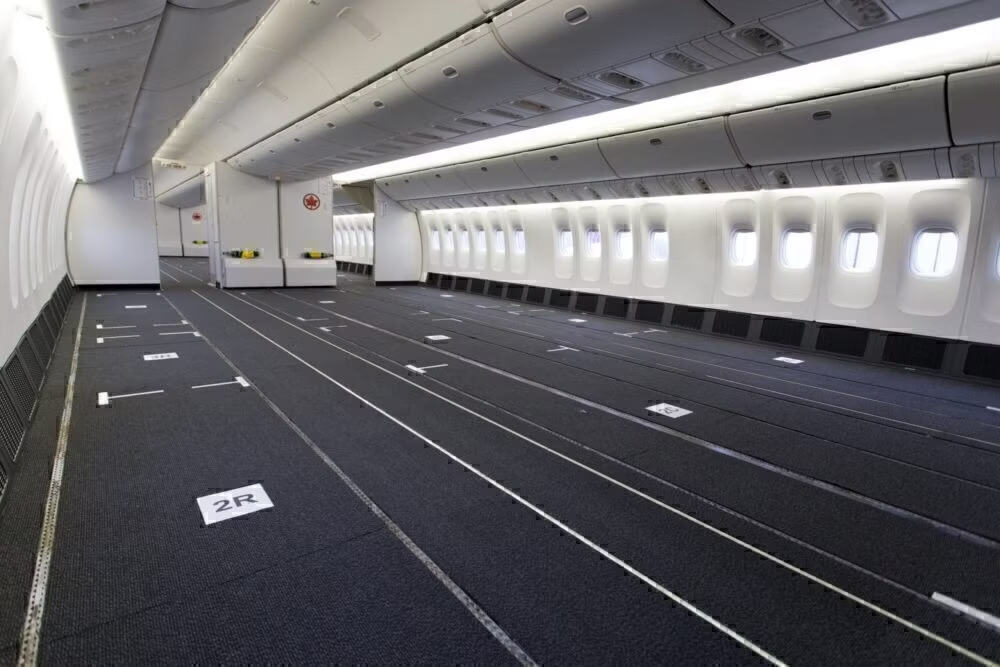 Notably, air-to-air refueling tankers can also transport troops and cargo while on a refueling mission. That means the cabin must be configured to provide space for everything and everyone at the same time. The aircraft doors are also equipped to be used by the crew with parachutes in case of emergency. Similarly, additional doors may be configured for paratroops during military activities. The cabin may receive upgraded insulation and electrical wiring.
5 Airworthiness certification
Completion of the conversion program takes thousands of man-hours and millions of dollars in parts and labor. Coulson Aviation is the world's first company to convert Boeing 737 commercial airliners into firefighting tankers for the United States Forest Service (USFS). The company is undertaking a massive conversion program in its facility in North Vancouver. According to the President and COO of the company, Britton Coulson,
"We have over 60 years of experience with aerial support operations and look forward to being a part of the group selected by the USFS to aid fire suppression in the years ahead. Each tanker receives over 40,000 technician hours to become fully compliant and operational."

Photo: USAF via Wikimedia Commons.

Upon completion of the aircraft conversion program, it must be certified by the country's regulatory agency. The certification process requires the operator to perform critical ground and flight tests to ensure the aircraft's operability within safe limits. Like commercial airliners, the regulatory agencies also conduct audits of the manufacturing and maintenance procedures before granting the airworthiness certificate.

While converted air tankers serve a completely different purpose than transporting commercial passengers, these aircraft must operate within the design limits initially set by the manufacturer.

SOURCE: https://simpleflying.com/air-tanker-conversion-key-steps-guide/#airworthiness-certification