Story by Capt. Kimberly Chatto 
KLAMATH FALLS, Oregon – At the request of the National Interagency Fire Center, U.S. Northern Command deployed two C-130 aircraft equipped with Modular Airborne Fire Fighting Systems (MAFFS) to assist with wildland firefighting operations across western states. The Wyoming Air National Guard's 153rd Airlift Wing in Cheyenne, Wyo. and the 302nd Airlift Wing with the U.S. Air Force Reserve from Colorado Springs, Colo., will each provide one aircraft and the C-130s will report to Klamath Falls Airtanker Base, Ore. Air Forces Northern, U.S. Northern Command's Air Component Command, will oversee the military aerial operation in support of federal and state efforts.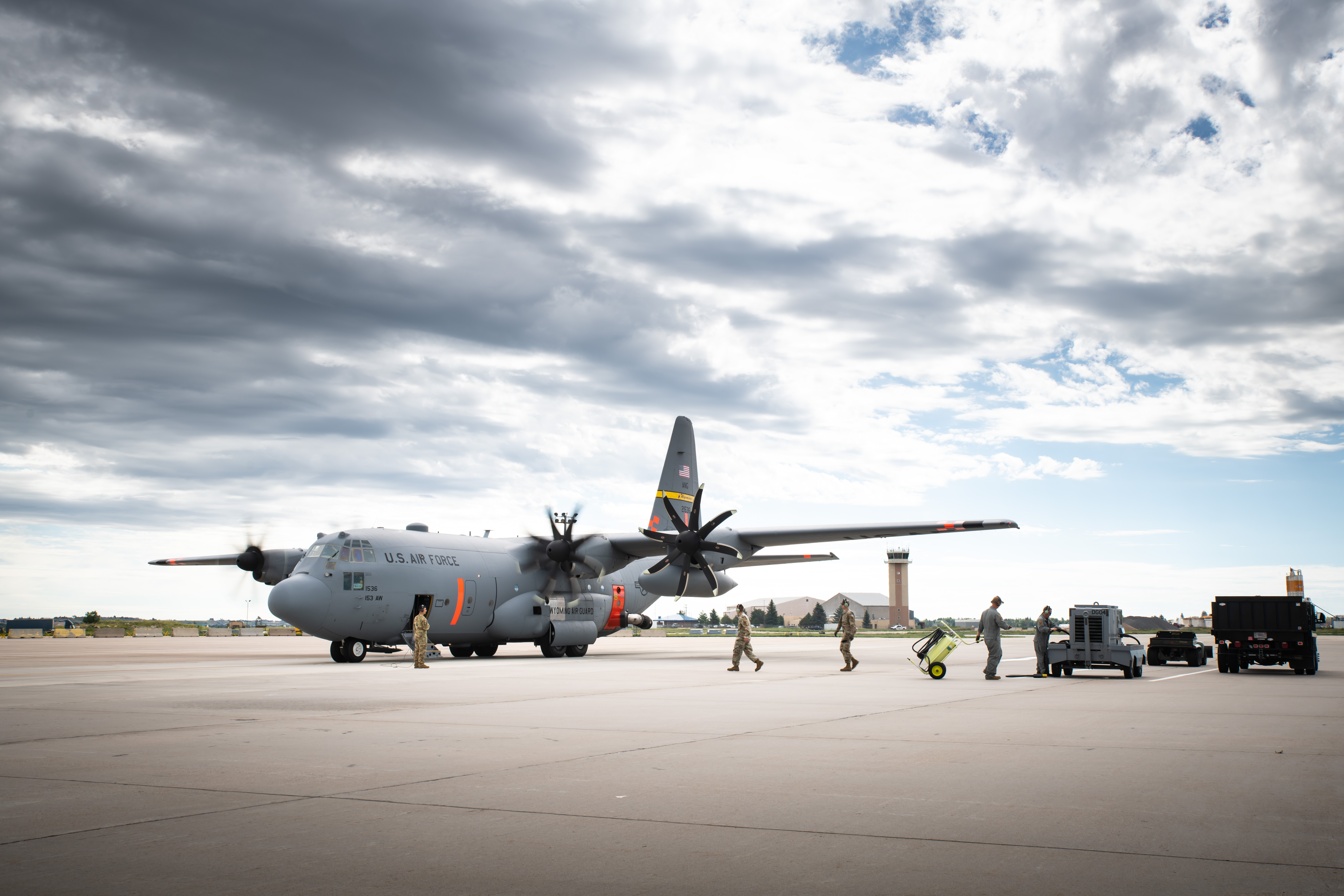 "The MAFFS aircraft play a crucial role in fighting wildfires and can be rapidly deployed to the affected areas, providing a swift response to emerging wildfires," said Lieutenant General Steven S. Nordhaus, commander of the Continental U.S. North American Aerospace Defense Command Region and 1st Air Force (U.S. Air Forces Northern & U.S. Air Forces Space). "They bring unique capabilities and resources to combat the spread of fire, such as their ability to cover large distances quickly enabling early intervention that can prevent fires from escalating." 
The U.S. Forest Service owns the MAFFS equipment and supplies the fire retardant, while the DoD provides the C-130 H and J model aircraft, flight crews, and maintenance and support personnel to fly the missions.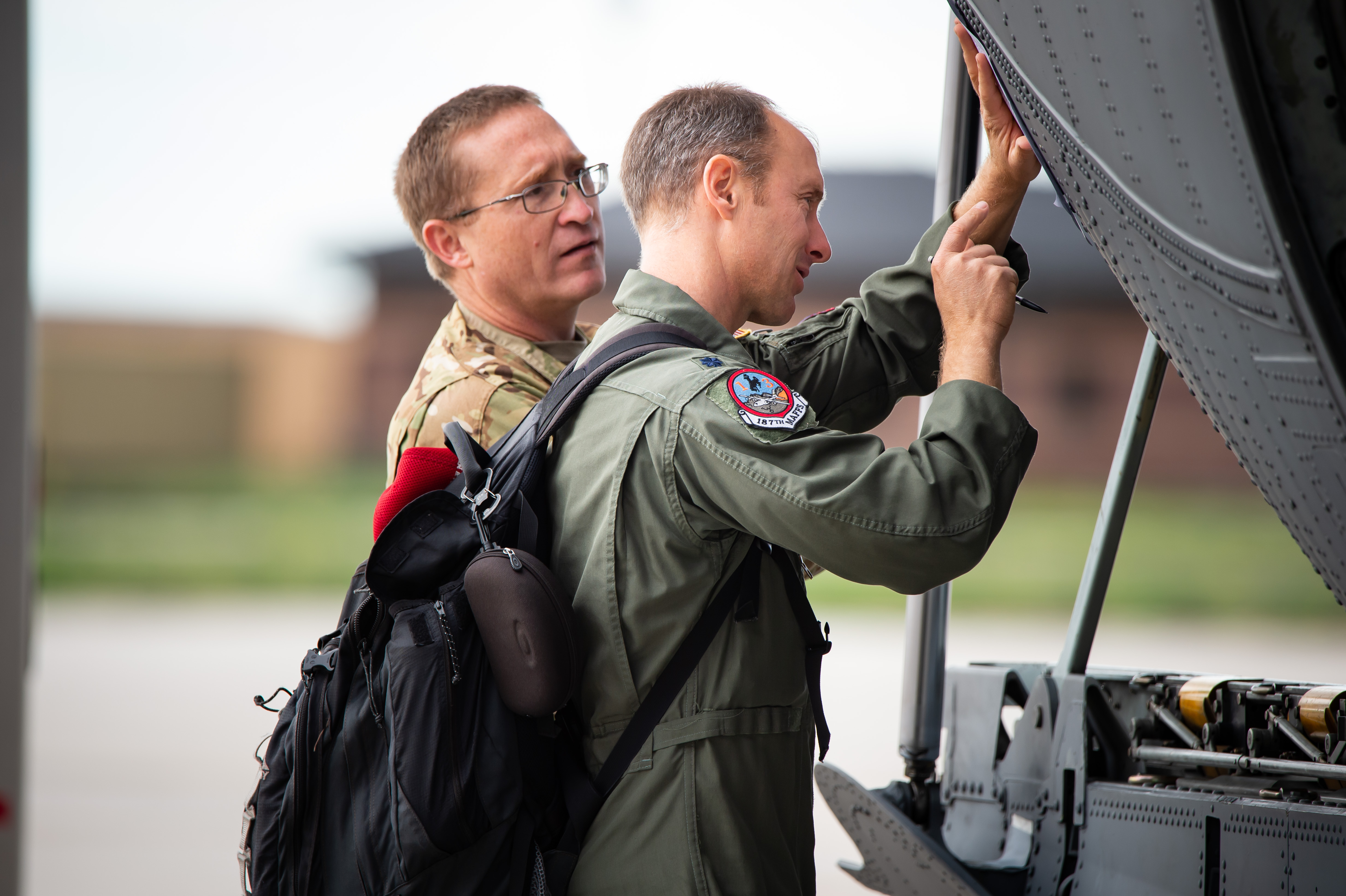 "The MAFFS Airmen stand ready to support our interagency partners as this wildfire season begins," said U.S. Air National Guard Colonel Matthew Glynn, Air Expeditionary Group Commander and Vice Commander for the 146th Airlift Wing. "2023 represents the 50th anniversary of this critical partnership between the Department of Defense, the United States Forest Service, and other state and federal agencies."
The MAFFS are portable fire-retardant delivery systems that can be inserted into military C-130 aircraft without major structural modifications to convert them into airtankers when needed. They can drop up to 3,000 gallons of fire retardant in less than 10 seconds across a quarter-mile line. The system slides into the back of the military aircraft, and retardant is released through a nozzle on the rear left side.
Media Contact: 1AF Major Andrew Scott, (850) 283-1331, [email protected], [email protected]
From DVIDSHub