by Hannah Gutierrez
CHICO, Calif. — Chico Regional Airport has collaborated with Cal Fire to serve as an air tanker base in servicing aerial firefighting. This makes Chico one of fourteen airports in the state to do so.
"We have a strong relationship with them in basically giving them a place to be, to have their operation for fighting wildfires in the Northstate," said Tom Bahr, Chico Regional Airport Manager.
In July, Chico Regional Airport held a leading role in air attack operations going as far as the Oregon border on contract with the US Forest Service.
"It's a very important thing we have a strong relationship with our tenants and Cal Fire being a big part of that. They're a great resource our local community has to help combat fires in our region," Bahr said.
A new water tank operated by Cal Fire was recently installed at the airport to provide the ability for an immediate response to wildfires.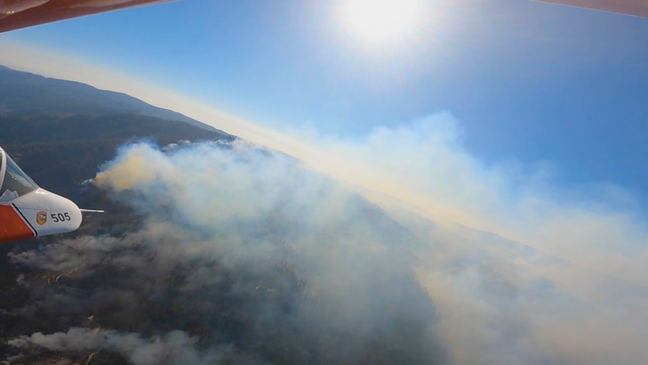 With all the air attack bases throughout the state, Cal Fire can respond to any fire within 20 minutes of a base. The Chico Regional Airport is happy to continue to be part of fire fighting missions throughout the Northstate.
"What makes me proud is that we have this available to be able to combat wildfires, as well as a resource for there to be staging and operations to be based here and that I can be a part of that is important," Bahr concluded.
SOURCE: https://krcrtv.com/news/local/chico-regional-airport-takes-leading-role-in-air-attack-operations-against-wildfires